We seek to preserve, strengthen, and expand Black homeownership in New york city.
Get Help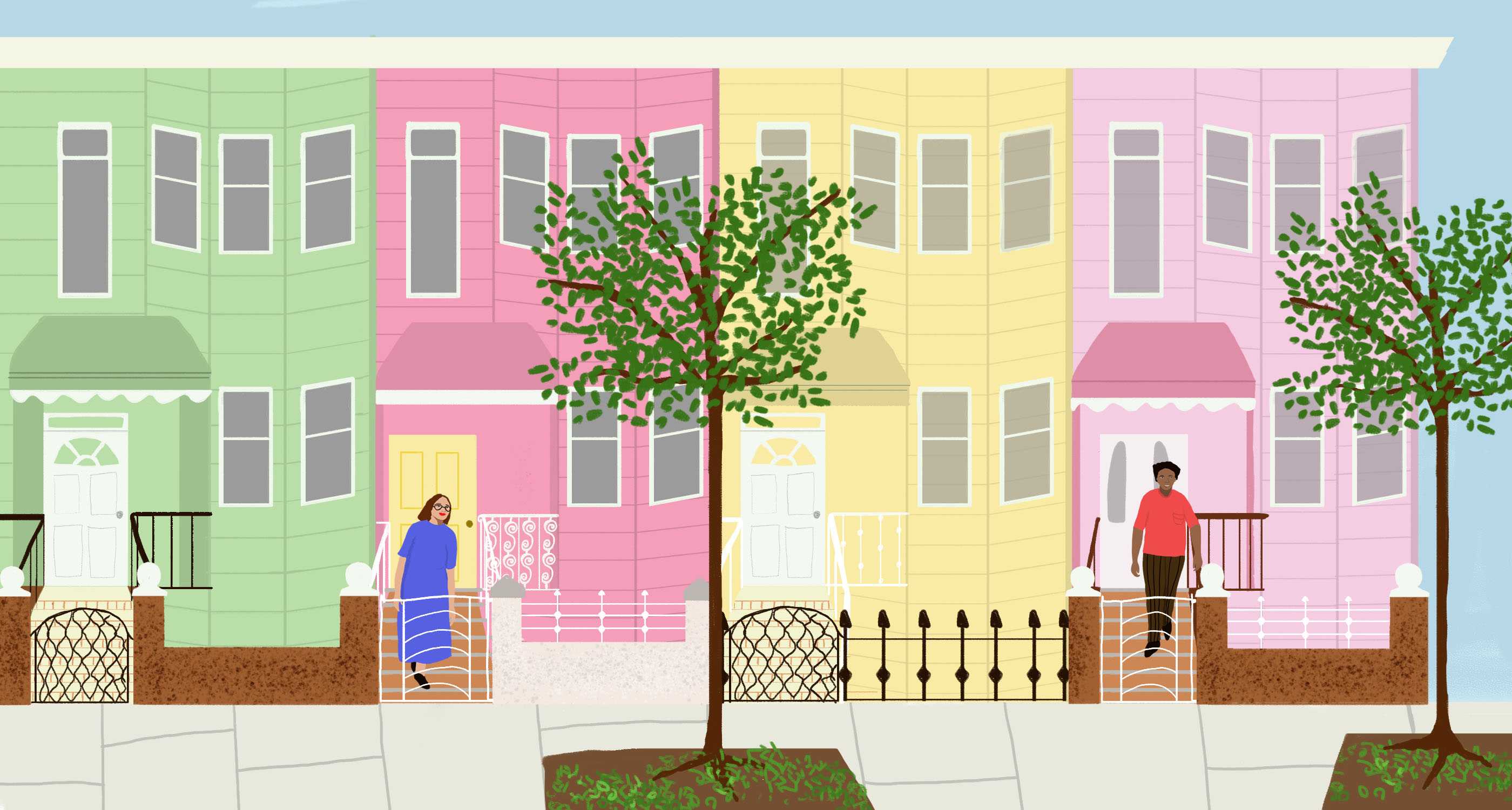 About
CLOSING THE RACIAL WEALTH GAP
New York City has lost thousands of Black homeowners over the last decade, and could lose even more as the economic devastation caused by the coronavirus pandemic accelerates.
Learn More
HOMEOWNER LANDLORD SERVICES
In New York City, many Black homeowners like you are also landlords, relying on rental income to pay mortgages, taxes, insurance and property maintenance.
"Mom-and-pop" landlords like you are also critical to providing affordable rentals to people of color and low-income families. Your financial stability is critical to hundreds of thousands of New Yorkers.
That's why we're working with funders to provide free support for homeowner landlords across the five boroughs.
Estate planning services
Foreclosure prevention
Homeowner landlord support (including home repair and maintenance, technical assistance, and limited tenant-landlord mediation)
Scam prevention
COVID-19 recovery assistance, and more.
Get Help
Brought to you by:
CENTER FOR NYC NEIGHBORHOODS
Since 2008, Center for NYC Neighborhoods has been helping homeowners at risk of foreclosure in New York City and throughout the state stay in their homes. In the years since the foreclosure crisis, we've expanded the scope of our work to provide a wider range of services, such as FloodHelpNY.org and HomeFix, researched the biggest issues affecting homeowners, and advocated for policies to preserve and protect affordable homeownership.
In 2019, the Center developed the Equitable Homeownership Blueprint: A Blueprint For Thriving Neighborhoods — a set of principles and proposals to expand healthy, sustainable, and affordable homeownership to New York's working families, to reverse decades of discrimination and exclusion against the city's Black and brown communities, and to begin to narrow the racial homeownership and wealth gaps.
The BHP was catalyzed in 2019 with leadership support from the JP Morgan Chase Foundation. We are grateful to partner with them to build and maintain Black equity through the BHP.
Staff
The Black Homeownership Project (BHP) is driven by interdisciplinary teams with members and leaders from across the organization, and incorporates practices of research justice with the goal of challenging power dynamics in research.
Sabrina Bazile
Ivy Perez
Salima Etoka
Sarah Brown
Julian St. Patrick Clayton
Viviana Chan
Randy Reed
Kevin Wolfe
John Baker
Caitlin Valley
Jovan Ellis
Will Innes
Website Credits
Illustrations by Joelle Avelino
Font by Vocal Type Co.
Designed by Radish Lab
Built by Center for NYC Neighborhoods
We are offering free housing counseling and legal services to protect Black homeowners and their homes. Get free, expert support today.
Get Help