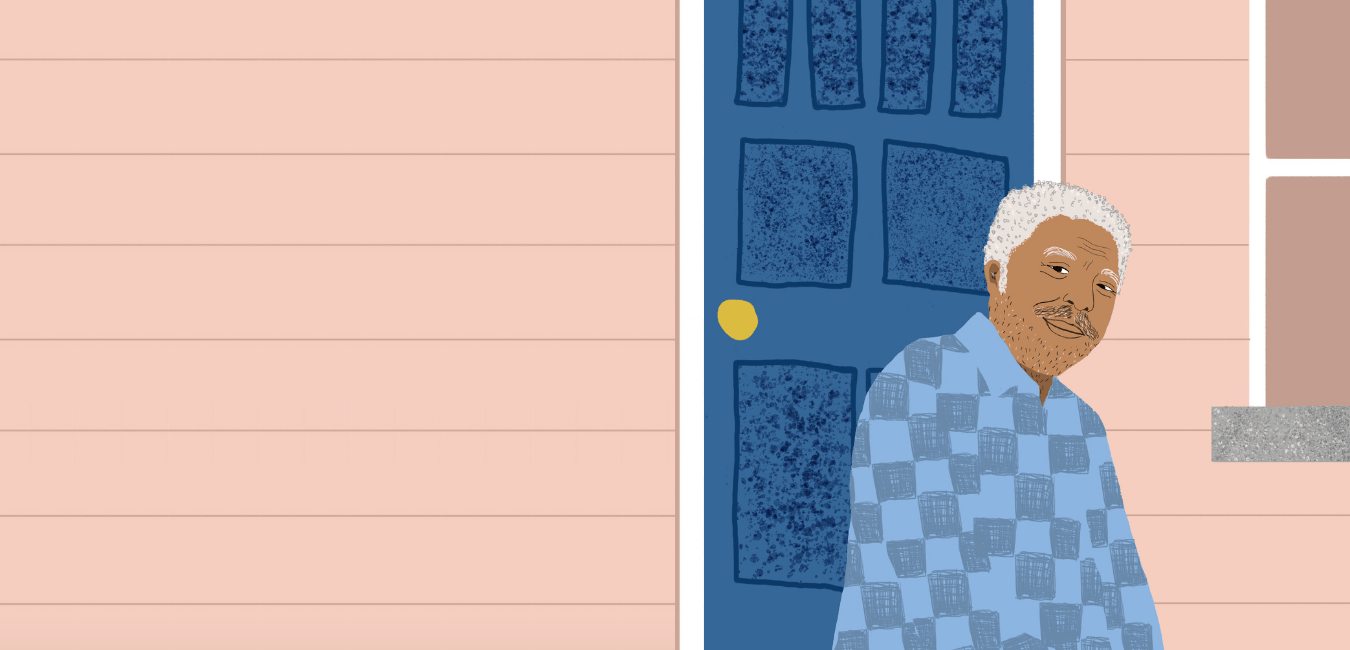 The Problem
Assembling a down payment is one of the greatest barriers to homeownership for Black New Yorkers. It takes the average New Yorker 18 years to save for a 20% down payment. According to the Urban Institute, in 2019 the median interest rate for Black homebuyers was 13 points higher than for White homebuyers, which translates to significantly higher overall costs for Black homebuyers.
While there are many down payment assistance (DPA) products available throughout New York, the terms of each program are often hard to parse, the availability of funds is constantly changing, and combining funds from different sources is difficult. The responsibility falls on homebuyers and pre-purchase counselors to understand what resources are available and to compare options. This confusion is harmful to Black and low-income homebuyers, for whom the required savings of a down payment represent a major barrier to homeownership.
Pilot Proposal
The Down Payment Assistance Navigator will be a unified digital resource available to both potential homebuyers and pre-purchase counselors. This resource will improve access to existing products by leveraging and expanding relationships with lenders and other DPA administrators and supplying up-to-date information about their products.
A key benefit of having a single place to navigate these products is to allow homebuyers to more easily "stack" benefits when they are eligible for funding from multiple programs. This circumvents the shortcomings of DPA programs that may leave prospective buyers well short of an adequate, let alone attractive, down payment total for the New York City market. The Navigator will lay the groundwork to create systemic changes in the DPA field, shifting processes, timelines, and pain points so more people, specifically people of color, have access to homeownership and are better served. And by improving transparency and trust, the Navigator will allow lenders and other entities to cultivate positive relationships with their clients.
By identifying a variety of DPA options and opportunities for combining resources, this platform could expand homeowner access to down payment assistance. Streamlining access to the full gamut of DPA programs should improve borrowers' ability to access credit, and in turn, to purchase a home in New York's expensive markets.
Discussion
Programs run through funding quickly. Some DPA programs quickly run out of annual funding and stop accepting applications for the year with little warning. Updating the navigator with up-to-date information about funding availability will require open lines of communication with program administrators.
Funding for ongoing maintenance is critical. Funding for Navigator updates and ongoing website maintenance is critical for its long-term success. Many DPA programs are not digitally accessible and keeping the Navigator up-to-date will require coordination with many agencies, organizations and companies that offer DPA.
A common application would be ideal, but impractical. The initial vision of this pilot included housing a "common application" that could apply to multiple, if not all, DPA programs. However, additional research revealed that application processes currently vary so widely that this would be impractical. A more attainable goal would be to encourage DPA providers to move towards more uniform eligibility requirements.
The Problem
The large gap in wealth and income between Black and White households is at the root of some of the most significant barriers to homeownership for Black New Yorkers. White households are more likely to inherit wealth than Black households, which can help fast-track homebuyers toward putting together a down payment.
Developing adequate savings is especially difficult for low- and moderate-income New Yorkers who can suffer from a feedback loop in which a lack of access to safe and affordable financing pushes them towards predatory or extractive financial products, such as pay-day lending, which in turn damages their credit and puts prime financing further out of reach. In the New York City metro area, 11% of Black households and 12.2% of Hispanic households do not have a bank account, compared to 2% of White households.1
Black homeowners face barriers to remaining in place, too. Among homeowners the Center serves, lack of funds for home maintenance and home repairs was identified as one of the biggest challenges. Homeowners with unmet repair needs may forego other expenses to pay for needed repairs, lose rental income for units in disrepair, or even seek out predatory or high-cost financing that can further destabilize their finances.
1 Source: 2019 FDIC Survey of Household Use of Banking and Financial Services.
Pilot Proposal
Matched savings have been shown to incentivize and amplify saving behaviors. Our analysis of matched savings programs suggests that a well-calibrated initiative can be a critical support for renters and homeowners alike. Matched savings programs generally incentivize individuals to save money by matching funds they deposit in a savings account within a certain time frame.
We propose a matched savings program that would serve both aspiring homebuyers and existing homeowners, and provide a generous match (3:1) on funds to help them develop a savings habit as well as make progress towards their goals. The fund matching would be contingent on aspiring homebuyers and homeowners participating in pre- or post-purchase housing counseling, so that enrolled households receive financial guidance along with the matched funds. The intervention will depend on strategic outreach partnerships with community and culturally-specific organizations to reach Black homeowners and residents.
This program will aim to increase the financial resiliency of Black homeowners, help aspiring homeowners build the savings for a down payment, and connect underbanked individuals with banking services.
Discussion
Strategies to address drop-off in participation are necessary. Low- and moderate-income homeowners are more susceptible to financial shocks. Oregon's Individual Development Account initiative, a matched savings program, listed drops in income as a common reason for participant drop-out of the program. Oregon's IDA program has addressed this by being flexible with homeowners who have faced loss of income.
Funding and high-match ratios. The Oregon IDA program cited above provides a 3:1 match of funds, creating up to $9,000 in matched funds. While high-match ratios help savers achieve their goals, these programs are expensive — Oregon's is funded through a legislative allocation of $7.5 million per year, and helps clients open roughly 1,500 accounts annually.
The Problem
In previous decades, the City has supported the creation of tens of thousands of below-market co-ops and encouraged renters to take ownership of their own buildings. These initiatives greatly benefited households of color, as they were more likely to be locked out of market rate homeownership. However, without those programs, sky-high prices have pushed homeownership out of reach for most families.
In the coming months, as federal relief expires, distressed multifamily building owners will look to sell, opening the door to speculative actors. However, market churn can also offer renters the opportunity to purchase their own homes. High-priced cities, like Washington, D.C. and San Francisco, have implemented programs that allow tenants the right of first refusal to organize and purchase the building they live in when their landlord puts it on the market. In D.C., a local initiative included funding for tenant organizing and acquisition. In many instances, the tenants become shareholders in new limited equity cooperatives, creating ownership and long-term affordability that can be passed on to future residents of the building.
Pilot Proposal
While legislation could pave the way for large scale building conversions, a pilot of this program would explore — and encourage nonprofits and government to develop — the necessary social, financial, and regulatory infrastructure to make this a success in New York City.
A Tenant Opportunity to Purchase Pilot would take a three-pronged approach: identifying tenant associations and buildings for viable conversion to limited equity co-ops; providing technical assistance to tenant organizers and tenant groups through nonprofit partnerships; identifying the financial needs of tenants who want to convert their building to a limited equity co-operative; and, finally, using that information to source mission-aligned capital to assist with the acquisition.
Identifying opportunities: To pilot a building conversion that will demonstrate a model that can be scaled up, the right buildings with motivated tenants will need to be identified. Owners must be ready to sell and willing to engage with their tenants.
Technical assistance partnerships: The right nonprofit partners will have tenant organizing and tenant education experience and be capable of navigating a co-op conversion through regulatory hurdles.
Financing: Most buildings eligible for conversion will have some level of rehab needs in addition to the acquisition costs. The pilot program will include the assessment of total costs, development of project scopes, and identification of funding sources.
Discussion
The pilot can answer critical questions. The Tenant Opportunity to Purchase Pilot would allow public and nonprofit partners to identify strategies for supporting tenant organizing. What buildings are feasible for conversion in terms of size, repair need, neighborhood? What are the requirements of tenants? And critically, what are the financial resources available for acquisitions and what are the gaps? These strategies could feed into legislation to allow for wide-scale building conversions.
The pilot can help forge partnerships. The pilot can demonstrate exactly which stakeholders — from nonprofit technical assistance providers and tenant organizers, to attorneys and government administrators — are necessary to make tenant building conversions successful.
The pilot can provide a clear picture of funding requirements. Without a carefully studied pilot, it is difficult to project the full cost of a tenant acquisition. The pilot would deliver policy makers and future program administrators an idea of the expenses associated with acquisition, rehab, technical assistance, and legal services.
The Problem
For too many Black families in New York City, inheriting a home does not lead to sustained homeownership. Deed theft, predatory lending, and expensive entanglements with tax liens and other inherited debts are major obstacles to the safe transfer of homes across generations. In our research, we have found that estate planning resources are underutilized by many Black homeowners for a variety of reasons including the lack of affordable services, distrust of the legal system, and a lack of education on the necessity of estate planning. Too many Black homeowners only encounter estate planning when they are in crisis.
Investment in estate planning for LMI homeowners has never been a priority. Some homeowners fall into a gap — too house-rich to qualify for support, but too income-limited to be able to afford proactive legal representation. Pro bono estate planning services have generally been an overlooked area for homeowners, who are generally assumed to have the resources to hire private lawyers.
Pilot Proposal
"Generation 2 Generation" Estate Planning would seek to preserve and grow intergenerational wealth in Black households by enhancing awareness of the importance of estate planning and increasing pro bono estate planning services for low-income homeowners. The program would increase proactive estate planning among Black homeowners in target neighborhoods through community engagement and service provision partnerships with local organizations.
Community engagement would be designed to be inclusive of New York City's different Black communities. Outreach will also leverage existing partnerships with government agencies to embed estate planning information in communications.
A community education campaign could focus attention on the need for proactive estate planning, and the program would also bolster existing resources and produce workshops on drafting wills and creating trusts and estates as well as provide individualized legal consultations for LMI homeowners. The program would fund nonprofit partners who provide estate planning to enhance their capacity and the impact of their services, while sharing best practices across a network of providers.
Discussion
Accounting for social dynamics and cultural context is key. Estate planning is a sensitive topic and one that many families would rather avoid than take on in a proactive way. Consequently, increasing the up-take of estate planning services will require consideration of
Cultural norms around inheritance and death,
The impact of predatory lending and equity stripping scams on homeowners' trust in services,
And prevalent misconceptions around the rights of heirs.
Programs can build on previous efforts. There is a history of neighborhood-based efforts to promote estate planning in some parts of the city. Learning from their successes and the obstacles they faced would help produce the most effective program possible.
The Problem
In New York City, many homeowners are landlords too, relying on rental income to pay their mortgage, taxes, insurance, and upkeep costs. Homeowner landlords tend to be low- to moderate-income (LMI) and are often concentrated in majority-minority areas of the city.
These "mom and pop" landlords are a critical source of affordable housing — 39% of NYC buildings have 4 units or less — and they disproportionately rent to people of color and LMI New Yorkers, a population also deeply affected by COVID-19. Renters in these buildings generally benefit from lower rents, longer tenures, and overall better relationships with their landlords than those in buildings owned by corporate landlords.
But these homeowners face barriers to maintaining their critical rental income, including finding and retaining good tenants, maintaining their properties, and complying with complex regulations. Supporting mom and pop landlords brings long-term benefits for homeowners, renters, and their neighborhoods, lifting up communities as a whole.
Pilot Proposal
We propose launching a service to support the financial stability of homeowner landlords in New York City, in doing so, supporting and stabilizing the tenancy of their renters. The Service will leveraging partnerships to deliver the following suite of services:
Landlord Education: Coordinating with local housing agencies to disseminate information on landlords' rights and responsibilities and education on fair housing and local regulations. Outreach tactics could include 1) targeted, digital campaigns to homeowner landlords in vulnerable areas; 2) virtual events for mom and pop landlords and tenants; and 3) outreach to trusted CBOs.
Tenant Mediation & Legal Assistance: The service would connect landlords to professional pro-bono mediators and arbitrators to resolve conflicts; pro bono legal support to walk small landlords and tenants through the complex process of securing government or other assistance; and referrals to mediation programs like those available through the New York Peace Institute.
Short-Term Grant Assistance: The service can deliver financial relief to landlords or tenants who qualify through grants and loan products.
Repairs & Property Management: The service would help homeowners assess home repair needs and connect them with lenders and trusted contractors.
Discussion
Which buildings should be targeted? Designing a program for homeowner landlords requires a consideration of precisely which property owners are eligible — what housing types and income levels should be included?
Which homeowners should be eligible? Are there income eligibility limitations? Should landlords of any income be eligible for the program or only those below a specific threshold? Should all landlords be eligible or only owner-occupants?
Oversight of rent paid. Should landlords be eligible if they charge exorbitantly high rents?
New York City needs more support for homeowner-landlords. Another important factor in the efficacy of the service is the availability of effective programs for homeowner landlords. Traditionally, small building owners have not been able to access many of the subsidized housing preservation programs operated by the City of New York. The Homeowner Landlord Service will be positioned to connect property owners to well funded and easy-to-access home repair and foreclosure prevention programs, but those programs need ongoing support from city agencies and elected officials.
We are offering free housing counseling and legal services to protect Black homeowners and their homes. Get free, expert support today.
Get Help